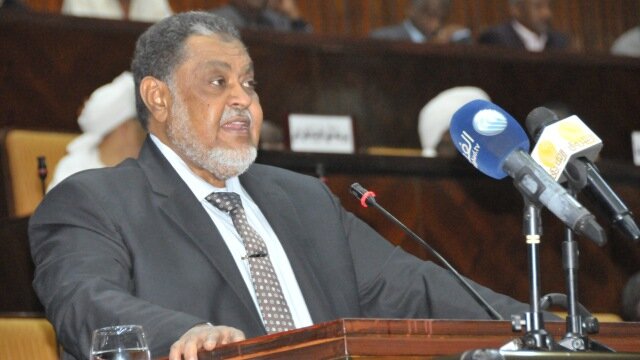 Khartoum - (SUNA) The Minister of Finance and Economic Planning, Dr. Mohamed Osman Al-Rikabi, has described the Sudanese-Turkish businessmen forum as a benefit for
the two brotherly nations, a start for a continuous work that set the developed political and social relations between the two countries in an economic framework that achieves complementary benefits for the interest of the two nations.
During his address, Monday, at the Friendship Hall the opening session of the Sudanese-Turkish businessmen forum, he called the Sudanese businessmen to benefit from the Turkish economic experience that rapidly progressing.
He called on the Turkish businessmen to get acquainted with the Sudan's huge resources in the agriculture, minerals, water, good land, the millions of the livestock herds, in addition to the Sudan's significant location, with sea ports on the red sea, hoping that the forum would realize a strategic partnership between the two countries.
The Minister of Finance, who at the beginning of his address has welcomed the visit of the Turkish president to the Sudan, welcoming the delegation of the Turkish businessmen, has stressed importance of existence of Turkish banks to provide and facilitate financial procedures.
---