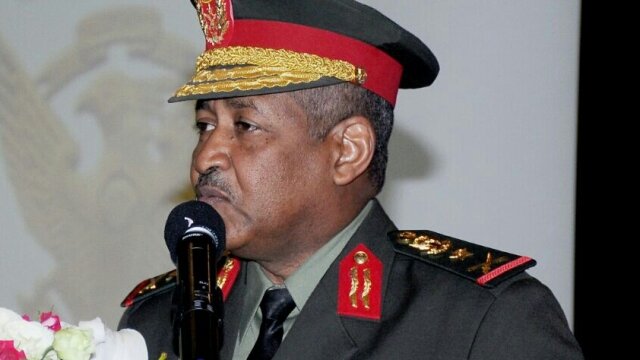 Khartoum - The Chieftain of the Joint Staff has received in Khartoum in two separate receptions the Deputy Chief of Staff of the Armed Forces of the Republic of Russia
Alexander Alexi Fitch and the Chief of the General Staff of the Qatari Army General Pilot Ghanim Bin Shahin Al Ghanim.
The Chief of the Joint Staff 1st  Lt. Gen. Imad Al Din Mustafa Adawi has met in his office the Russian Deputy Chief of Staff where he hailed the role Russia continued to play in the realizing the international security and peace, highlighting the steady advancement seen by the relations of Sudan and Russia in all spheres
Adawi said the upcoming visit by the Russian President will open prospects of cooperation asserting keenness on enhancing these relations.
For His part the Russian deputy chief of staff has voiced the appreciation of his country on what was reached in cooperation relations and affirmed their readiness for exerting more efforts for developing these relations particularly in the field of exchanging expertise.
---