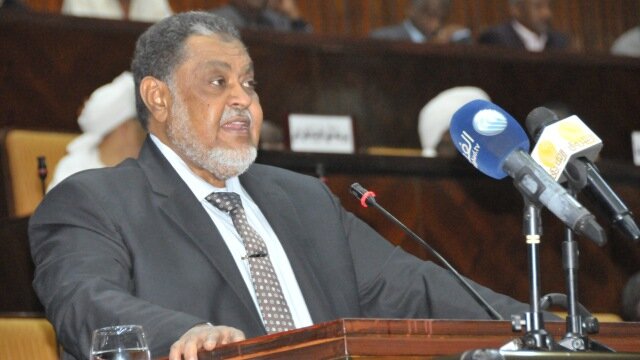 Khartoum - Finance Minister, Mohamed Osman Suleiman Al-Rikabi briefed the US Assistant Secretary of the Treasury on the economic situation in Sudan and the difficulties
faced by Sudan as a result of the failure to lift Sudan from the list of countries sponsoring terrorism.
The finance minister said, in a meeting with US official, that the Sudan is continuing economic reform, calling for financial support to complete the economic reform process, adding that the meeting was fruitful and tackled the issues of the next phase.
 For his part, US official said that Sudan has made progress in the five tracks under where the economic sanction on Sudan was lifted, pointing out that the US Congress is looking to remove Sudan from the list of countries sponsoring terrorism in the second phase, calling on Sudan to make further progress in the field of freedoms and human rights and to build normal relations with the United States of America, promising to restore the relations of US banks and foreign correspondents with Sudanese banks, in addition to urging US banks to open branches in Sudan, and help Sudan to exempt foreign debt.
---
Government Counting on German Bank to Help the Sudanese Economy

< Prev

Taj Eddin Confirms the State's Commitment to the Three Voluntary Return...

Next >