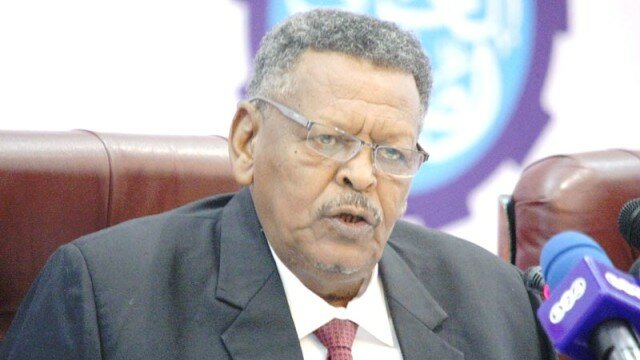 Khartoum (Shadia Basheri-Khalda Elyas) -First Vice President First Lieutenant General Bakri Hassan Saleh said the country is on the threshold of a new constitutional phase that
calls for laying down political visions coping with the political developments and information revolution; also including the application of quality standards along with entering into partnerships for funding projects.
Bakri addressed on Wednesday the ninth conference of Bank of Sudan Managers in Obeid in the presence of the Minister of Finance and Economy, the Minister of Roads and the Governor of the Central Bank of Sudan.
He said the Central Bank is responsible for setting up national policies, activating partnership with the private sector, removal of obstacles for implementing the economic plan of the country, promoting and upgrading efficiency of the Central Bank, funding and delivering banking services.
He called on the banking system to enter into partnerships for funding projects and generalizing it to the rest of the states in Sudan.
---
UN Secretary Message on International Day for the Eradication of Poverty

Next >