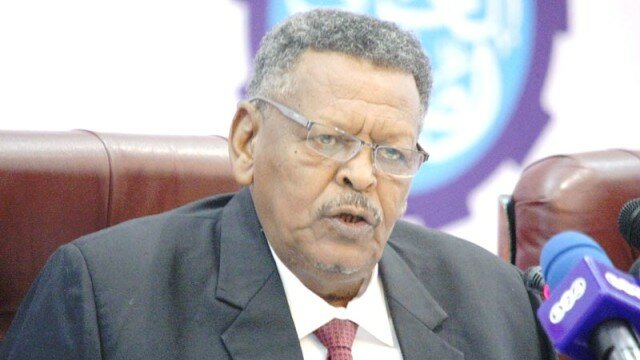 Khartoum - The First Vice – President of the Republic, First Lt. Gen. Bakri Hassan Saleh, received in his office Sunday the Foreign Minister, Prof. Ibrahim Ghandour, and directed the Ministry of Foreign Affairs to follow up the outcome of Sudan participation in the recent meetings of the UN General Assembly in New York and the results of the meeting held between the Foreign Minister with a number of his counterparts on the sidelines of the UN General Assembly's meetings.
In a press statement after the meeting, Prof. Ghandour said that he briefed the First Vice-President on the meetings that he held with 16 of his counterparts, who included the Russian, German and Hungarian Foreign Ministers, during the meetings of the UN General Assembly in New York.
He said that Sudan has participated in a number of forums, on the margin of the UN General Assembly's meetings, on Syria, Yemen, South Sudan and Libya.
Prof. Ghandour indicated that he has informed the First Vice – President on the efforts being exerted with the partners to refute the false allegations on use of chemical weapons in Darfur which were circulated by Amnesty International.
He said that the UNAMID leadership has proved the falseness of these allegations and that no report on such a claim was received from its 20,000 soldiers, who are deployed all over Darfur region, about any use of chemical weapons.
Meanwhile, the Foreign Minister revealed that the President of the republic is expected to visit Russia before the end of the current year toward enhancing the cooperation and coordination between the two countries at the regional and international forums.
Prof. Ghandour said that he would visit Turkey on October 26 on the invitation of the Turkish Foreign Minister, adding that he will also visit China and South Korea to discuss ways of strengthening the relations and cooperation between Sudan and the two countries.
---
Sudan's Al Bashir to Visit Russia

UNICEF Conducts Screening for 61000 Children in IDP and Refugee Camps

Next >