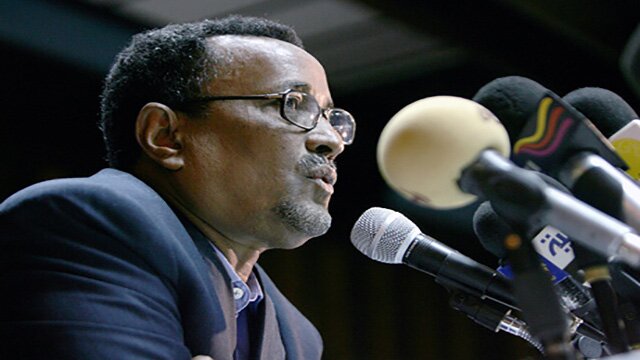 Khartoum - The US Special Envoy for Sudan and South Sudan, Donald Booth, discussed with Presidential Assistant Eng. Ibrahim Mahmoud Hamid in a meeting at the Presidential Palace in Khartoum Tuesday means of resumption of peace talks between the government and the rebels of the people's movement in the two areas of South Kordofan and Blue Nile and the armed movements in Darfur in Addis Ababa.
Speaking to journalists after the meeting, the US Special Envoy said the meeting was a continuation to earlier consultations with the presidential assistant to end the deadlock the negotiations had reached.
He added that they exchanged views during the meeting on what has been achieved so far, pointing out that they are looking forward for more efforts to reach agreement between the government and the opposition groups that will lead to their participation in the National Dialogue to reach peace in Darfur and the two areas.
The special envoy said he greatly hopes the talks between the concerned parties will achieve the required breakthrough, referring to the support United States has accorded in the past period to the efforts of the African Union High-level Implementation Panel, which is led by Thabo Mbeki, to achieve an agreement that will lead to lasting peace in Sudan.
---
African Development Bank Allocates $4.2 Million for Women

Positive Development in Sudan and USA Relations

Next >