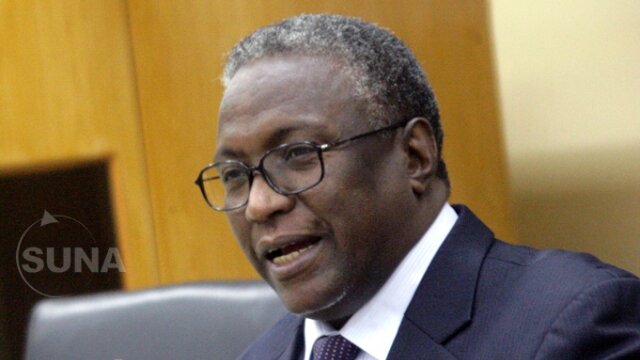 Khartoum (SUNA) - The Vice President of the Republic, Hassabo Mohamed Abdul-Rahman, the head of the Higher Committee for Collection of Firearms
, held, Thursday, at the Republican Palace a special meeting of reviewing the plan f the Ministry of Guidance to support the campaign for the collection of arms in the presence of the Information Minister, the Guidance Minister, Abu Baker Osman the Secretary General of Higher Council of Dawa (call).
The minister of Guidance noted in a press statement that the meeting has discussed the importance of its role guidance (Dawa call) in the campaign of arms collection, indicating that the campaign is a national project, stressing that the call, Dawa, guidance, education and peaceful coexistence in security and stability can only be achieved through the collection of weapons.
Abu Bakr said that the Ministry of Guidance supports the collection of weapons, pointing out that the Ministry has plans and programs and convoys for the campaign advocacy which will start in the Sudan's different states for the success of the campaign of the weapons collection.
For his part, Ahmed Abdul Jalil al-Karouri, Minister of State in the Ministry of Guidance and Endowments, said that there are great efforts in the framework of participating in the process of collecting weapons, stressing that the people of guidance will be at the forefront because the blood sanctity is the greatest.
---
Cabinet Minister Praises Sudan's Relations with Korea

Plan to Develop Eco-tourism, with Some Help from Jacques Cousteau

Next >