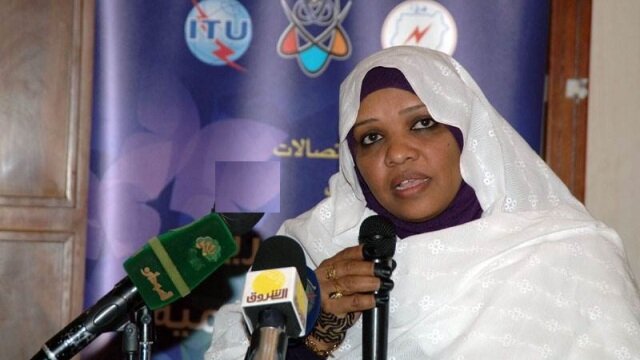 Khartoum- Minister of Communications and Information Technology Dr. Tahani Abdallah has disclosed that Sudan has won the golden medal for achievements by Arab
governments as the minister indicated that a higher committee for electronic payment has been set up headed by Ministers of Finance and Communications so that all government units would shift to the system by the end of the current year.
Dr. Tahani referred in her ministry's performance report for the year 2017 and the first quarter of 2018 to the National Assembly to the projects of providing secure environment for hosting of electronic services, saying that the second version of Sudan government electronic gate has been launched in three languages and linking it with the electronic payment platform besides completion of establishment of national software center.
The Minister pointed out that the implementation rate of the projects of her ministry, which numbered 59 projects, in 2017 stood at 76%, while that of the first quarter of the current year recorded 83%.
The report covered achievements of the Ministry in the fields of provision of telecommunication and postal services, including launching of the fourth generation service by the all four telecommunication operators in the country and completion of sim card registration operation.
Concerning expansion of the national information network, the report affirmed that some 293 new points have been added to the network through optic fiber technology and linking 1400 sites by third generation technology raising its total points to 2425.
Meanwhile, members of parliament praised in their deliberations the report of the Ministry of Communications and Information Technology, describing it as a scientific and transparent report.
---
FM Describes Relations between Sudan and Saudi Arabia as Strategic

Foreign Ministry Confirms Sudan's Keenness to Secure Its Borders with...

Next >