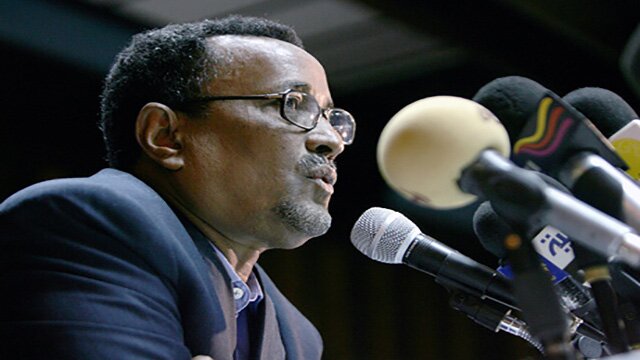 Khartoum-The government has announced that it has taken the recent measures for addressing the impacts caused by secession of South Sudan and the economic
blockade.
Assistant to the President of the Republic, Deputy President of the National Congress Party for Party affairs Engineer Ibrahim Mahmoud Hamid said the state is urgently in need of the reform programme and the announced measures were fully agreed on.
Mahmoud asserted during the media briefing he presented yesterday at the police premises to a number of editors-in-chief and media organs, that Sudan did not receive any external support and these remedies must be continued for reforming the economy; He stressed that if the government did not conduct these reforms the disaster will be bigger than the expectation of many people noting that these measures were taken to avoid its occurrence.
Minister of Finance and Economic Planning, Badr Aldin Mahmoud touched on the economic conditions in Sudan at the regional and international levels saying that there is a slowdown in economic growth at the regional and international levels highlighting the repercussions of Britain's exit of the European Union, the wars seen by the middle east region and their impact on the international economy.
He said Sudan has five agreements with south Sudan state and the trade agreement with Juba is suspended due to not implementing security arrangements between Khartoum and Juba highlighting the decline of the Sudanese exports from 3 billion Dollars down to 2.9 billion Dollars and the imports declined from 9.5 Dollars down to 7.1 billion Dollars asserting that the remedies aimed to reducing imports and stimulating exports.
Mahmoud said the state aim in adopting the option of incentive in exchange rate to closing the gap between the official price and the black marketeering price stressing that the final objective is liberalizing the price of fuel noting that many big sectors were not affected by fuel liberalization.
Chairman of the Economic Sector at the National Congress Party Mohamed Kheir Al-Zubeir has asserted that Sudan has lost 45% of its revenues due to the secession of the South highlighting the remedies taken to bridge the gap.
---
34% of Tourism Revenues Feed Public Treasury

Next >