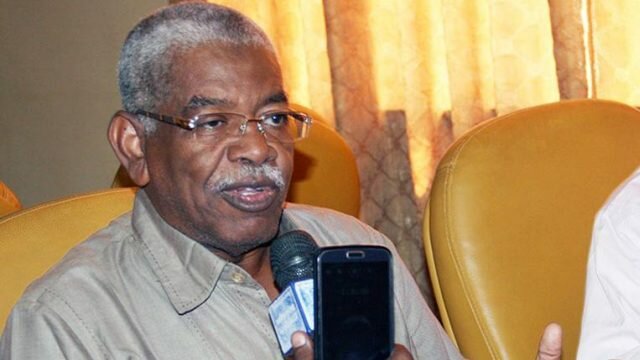 Khartoum - Ministry of Minerals declared its support to the scientific research. Prof Hashim Ali Salim, Minister of Minerals
addressed the celebration of signing a memorandum of understanding with Sudanese Universities, Khartoum, Omdurman Islamic, and Kordofan to remove barriers and to work with the society, and serving its issues.  The Minister explained the importance of the scientific research and its role in solving many issues in the society. He called on the universities to cooperate with the Ministry of Minerals in training and scientific research purposes.
Professor Al-Tijani Mohamed Salih, State Minister at the Ministry of Minerals described minerals in Sudan as the locomotive of Sudan economy, considering the agreement signed with the Sudanese Universities as an opportunity to enhance the best use of mineral resources through scientific research, looking to benefit from the economics of Knowledge to enhance the current financial situations in Sudan. 
Dr. Mohamed Abu Fatima, General Manager of the Geological Research Authority Sudan GRAS, the technical branch of the ministry of minerals signed on behalf of the ministry of minerals .He expressed their readiness to provide technical support, and training to the scientific research. Dr. Abu Fatima explained that this memorandum of Understanding strengthens relations between the ministry of minerals and Universities, links the theoretical and practical side, in addition to updating the database of information, developing capacities and experiences in the fields of researches.
Meanwhile, Professor Al-SAdiq Mohamed Abdul Karim, Deputy Dean of faculty of Science , signed on behalf of University of Khartoum  , Dr. Ahmed Gasim Al-Seed ,Dean of the faculty of Science and Technology  signed on behalf of Omdurman Islamic , while Professor Mohamed Al-Nur Taha Ahmed , the Vice Chancellor of Kordofan signed on behalf of his University.
---
Gezira Scheme Provides Fuel for Harvest and Summer Season

Ghandour Briefs the Presidency on Sudan Foreign Policies

Next >