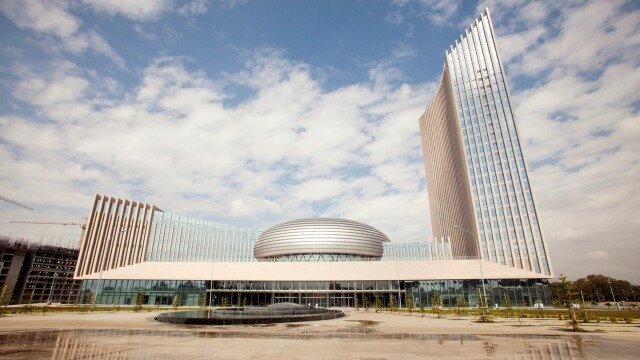 Khartoum-The African Union and the participating countries in the African Human Rights conference held in Gambia are to adopt the project of "transitional justice" as a
substitute policy replacing the International Criminal Court (ICC).
The African Union has set out in laying down the legal framework for the said justice as it is appropriate to the African community and its practice in solving internal conflcits.
Sudan has particpated in the conference of human rights and peoples by two delegations represented in the Ministry of Justcie "Human Rights consultative Council", the national commission of human rights and the civil society organizations whereby it will conclude deliberations on the fourth of next November.
Strategic Expert, the member of the human rights national commission, Hussein Karshom told Ashorooq Tuseday that the conference has deliberated on miscellaneous ?issues of human rights in the African continent. He noted that the issue of ICC was also put forward and it was recommended that the transitional justice is to replace the ICC
Karshom has announced that the participants of the conference have refuted allegations of Amnesty International of the use by Sudanese Aramed Forces of chemical weapons in Darfur noting that they have cited the reports United Nations African Mission in Darfur (UNAMID)
He disclosed that the Sudanese governmental delegation has presented during its participation in the conference, in the context of the political, economic and social rights a proceeding on sanctions imposed on Sudan and their impact on the Sudanese people.
Meanwhile political and legal experts have described the personal effort made by the President of the Republic Omer Al Bashir towards the ICC has broken the psychological barrier of the African leaders to withdraw from the ICC cosidering it a political tool not a justice tool.
Former candidate of the Presidency of the Republic, professor malik Hussein said the personal stance of President Al Bashir has led to the failure of the ICC noting that the role of diplomacy in this regards is not as required as it allowed the ICC prosecutor to visit Sudan and obtain the information he needs
Hussein has called on the legal agencies to file a legal suit for dropping the suit underwhich Sudan was referred to the ICC and the need to set up the legal precautionary measures for the ICC during the upcoming period.
For his part  Deputy Secretray of Justice Affairs at the National Congress Party(NCP) Al nazeer Al tayeb said Sudan is subjected to the decision and that it may not by subjected to the decision even if the provision is correct .
For his part Bar Association Secretary of External Relations Tariq Abdulfatah has disclosed some deals concluded between some of the countries and the ICC noting that the Kenyan Vice President was extradited for a known deal assuring that the ICC has deviated from course of justice.
---
MTN-Sudan Achieves another Remarkable Success

Next >