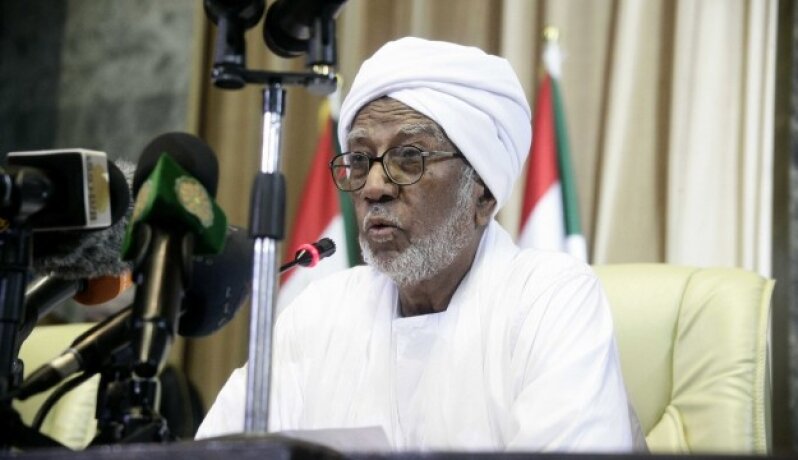 Khartoum – Speaker of the Parliament, Prof. Ibrahim Ahmed Omer confirmed the presence of groups of Egyptian and Eritrean forces in the Eritrean borders, explaining that
Sudan's mobilization of forces of Rapid Support Forces (RSF) in the east is in anticipation to the said Egyptian- Eritrean presence.
Prof. Omer welcomed , in a press conference yesterday, the statement of the Egyptian President about his unwillingness to enter into a war with Sudan, adding " but the intelligence information on the ground indicates the presence of Egyptian- Eritrean troops".
The Parliament Speaker denied any intention  to hold an emergency session in the parliament on the issue  of high prices, indicating to an agreement to hold regular meetings with the economic sector  of the council of ministers, but within the committees of the parliament, stressing that  high prices are not justified, explaining that the parliament meeting with  the economic sector directed for the government's intervenes to import goods to counter price hikes, criticizing lack of control over markets.
He revealed that an American Congress delegation will arrive here next Sunday and will hold intensive talks with a number of bodies, including the Parliament, foreign ministry, FVP, US embassy and the National Intelligence and Security Service (NISS), adding that the delegation's  meeting with the opposition would be decided by  the delegation, saying that the delegation's meetings  will tackle the all files between the two countries, including  lifting of the name of the Sudan from the list of countries sponsoring terrorism and the issues of the blockade.
---
Al Bashir Launches the Blue Jewel amid Regional and International...

Next >