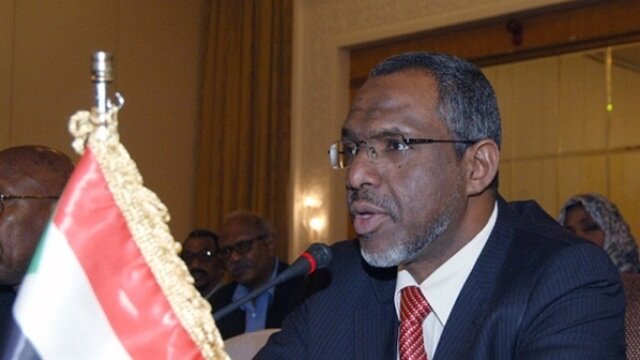 Khartoum: Minister of Irrigation and Water Resources Mutaz Mousa said the Visit by the Ministers of Irrigation of Sudan , Egypt and Ethiopia to the renaissance dam came in
response to an  invitation from the Ethiopian Ministry of Irrigation  for  familiarizing the ministers with the advancement taking place at the site of the project.
He added that the progress which is taking place in construction works confirms that the work is going ahead in a correct manner and this enhances confidence between the three countries and contributes to strengthening further cooperation noting that the dam will organize the level of water flow  all the year round.
He said " we used to see the flow of the River Nile in certain months now the flow of the water will continue all the year round and this will give us better electricity and if the dam has an adverse effect we will solve the issue by dialogue and consultation.
Regarding the relations between the two countries, Mutaz said we are basically one nation and we have much in common and hence the Ethiopians can live in Sudan peacefully and likewise the Sudanese can live peacefully in Ethiopia and this led to big advancement in the relations of the two countries in all spheres.
 
Egyptian Minister Mohamed Abdel Ati said that the visit aims to enhance transparency between the three countries.

Regarding the results of the visit, the Egyptian minister said that "the visit was fruitful and that we will work to resolve the technical points related to our work".

As for the relations between the two countries, Abdel Ati said the countries have are enjoying strong relationship and are working to further consolidate it.

Abdel Ati said that the planned visit by Prime Minister Hilamariam Desalegn to Egypt this year and the expected signing of comprehensive cooperation agreements, would help to boost ties.

Back from their visit to the dam, the Water Ministers of Ethiopia, Egypt and Sudan are discussing issues related to the grand dam in the 16th Technical National Committees (TNC) ministerial meeting that kicked off today in Addis Ababa.
---
Khartoum and London Agree to Exchange Information on Terrorism and...

NISS Seizes Biggest Quantity of Hashish Drug West of Omdurman

Next >