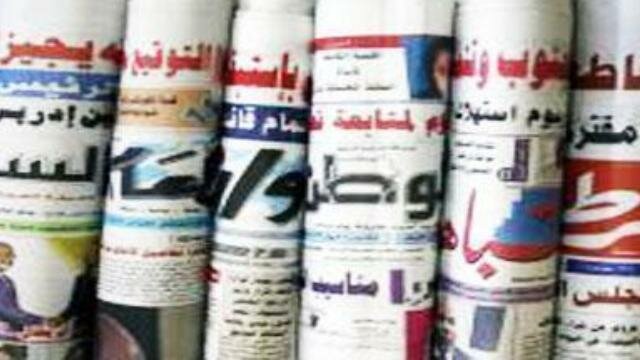 Al-Sudani
* Al Bashir Extends Ceasefire, Hikes in Sudanese Stocks in Dubai Bourse

* Two British Officials Discuss Investment, US Companies Agrees to Construct Modern Silos in Sudan
* Finance Ministry Reveals Measures to Benefit from Lifting of Sanctions.
* US Website: Sudan among the Strongest African Countries.

Akhbar Al-Youm
* Dollar Exchange Rate Declines to SDG17.
* Minister of Health Meets WHO Director General in Geneva.
* Joint Norwegian/British Statement on Lifting of US Sanctions on Sudan.
* UN Congratulates on Lifting of Sanctions.

Assayha
*  Ghandour: Agreement on Dialogue on Terrorism List.
* Ghandur: Meeting with Machar Was According to IGAD Directives.
* Minister of Transportation Expects the Return of Sudan Airways to Its Glorious Days.
* Khartoum Locality Bans Rickshaws, Carts and Tricycles from the Main Streets.

Al-Youm Al-Tali
* IGAD Assigns Ghandour to Meet Salva Kiir to End S. Sudan Crisis.
* PCP Calls on Parliament to Ban Usury loans.
* Ethiopia Welcomes Lifting of US Sanctions.
* Army Controls 75 Crossing Points in Darfur States.

Akhir Lahza
* Ghandour Reveals Talks with Washington on Terrorism.
* Health Ministry: Challenges facing Birth Registration.
* Turkey, UK and Norway: Lifting of sanctions will Return Sudan to the International Community.
* Museum to Document the Damages of the US Sanctions.

Al-Intibaha
* Egyptian Intelligence Assassinates Shalateen Chieftain.
* Machar Sets Conditions to Cease Fire.
* Swiss Volunteer Kidnapped in El-Fashir.
* Juba Suspends Officials in Abyei Administration.

Al-Sahafa
* Makkawi: 130 Locomotives Are out of Service Due to the US Sanctions.
* Mahmoud Kan: Armed Groups will Lose in Case of Missing the Peace Process.
* FVP Meets the German Envoy.
* Horn of Africa Issue Meeting Convenes in Khartoum.
---
Daily Arabic Newspapers Headlines Sunday 8th October, 2017

Next >