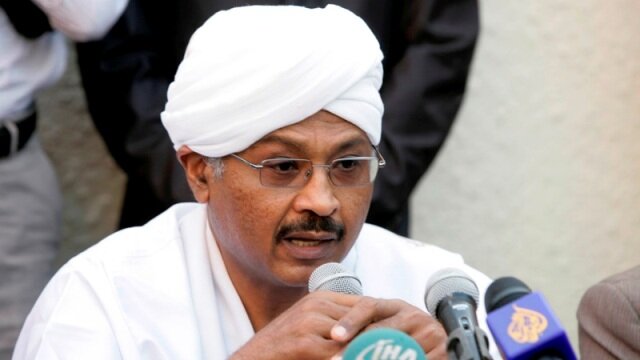 (Middle East Monitor) - Sudan and South Sudan agreed on Wednesday to work against the US sanctions
imposed on the two neighbouring countries, the official news agency SUNA reported
South Sudan's oil minister told a joint news conference in Khartoum with Sudan's investment minister, Mubarak Al-Fadil, that the two countries have agreed to increase oil production and open all border crossing points to improve the flow of goods and trade and to settle outstanding debts.
We have agreed as two countries to make sure that we work together in line with the cooperation agreement signed in 2012 to make sure that the sanctions are lifted on our countries
The oil minister was speaking at the end of bilateral trade talks between the respective ministers of finance, trade and investment. Sudan's Al-Fadil said: "We agreed to increase oil production from the Unity State in South Sudan and allow the flow of 54 new kinds of goods."
The US will decide on 12 October whether to lift the sanctions imposed on Sudan two decades ago. Washington has also imposed individual sanctions on senior South Sudan officials over alleged responsibility for the continuation of the war in the new-born state.
In December 2016, Sudan and South Sudan extended an oil transit agreement for another three years. In January 2016 Sudanese President Omar Al-Bashir had ordered a review into the transit fees of oil following a request by South Sudan after a sharp decline in international oil prices.
---
Sudan Elected Member of Board of Council of Governors of IAEA

Al Bashir Pledges to Resolve Problems Facing IDPs, Directs Darfur...

Next >