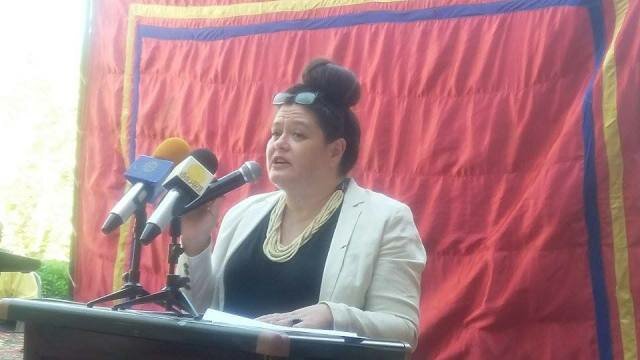 Khartoum - FVP, National Prime Minister, 1st Lt. Gen. Bakri Hassan Saleh affirmed that Sudan is keen to strengthen its relations with France and activate political and
economic cooperation.
This came during his meeting here yesterday with French Ambassador to Khartoum Emmanuelle Blattmann,  in the presence of the State Minister for Foreign Affairs, Hamid Mumtaz, who explained, in a press statement, that the meeting discussed political cooperation between Sudan and France, especially France's support for the national dialogue project and encouraging the movements to sign a lasting peace agreement.
Mumtaz said that the ambassador affirmed that her country stands by Sudan to get out of the list of countries sponsoring terrorism and to encourage armed movements to sign a permanent peace agreement that guarantees stability as well as increasing grants and studies in the field of French language and enhancing economic cooperation, pointing out that this step is a new phase in the relations between the two countries.
For her part, the French ambassador to Khartoum pointed out that her country encourages the return of French companies to Sudan, especially after the lifting of economic sanctions and the potential of the Sudan, stressing France's keenness to achieve peace in Sudan and support the efforts of AUHIP and work to urge the movements and convince them to sit for negotiation, describing the Sudanese-French relations as distinct and exceptional ones.
---
Sudan Affirms Concern with Women Empowerment

Next >