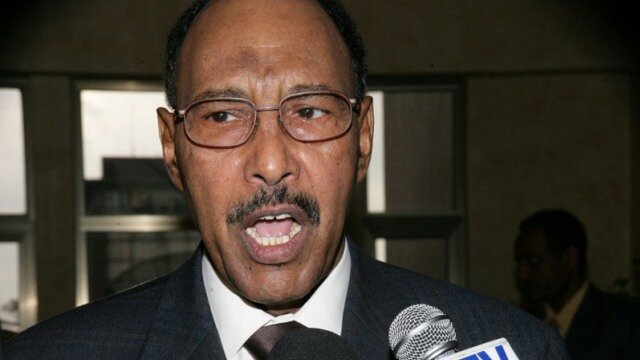 Khartoum – FVP, National Prime Minister, 1st Lt. General Bakri Hassan Saleh stressed that the implementation of the outcomes of the national dialogue is a political
commitment to the government of national accord, calling on the government of Khartoum State to continue implementing the programs of alleviating the burdens of living on citizens and paying attention to people's living issues through increasing cooperatives and controlling the markets.
During the meeting of the High Committee of the Implementation of the National Dialogue Outcomes, The FVP stressed the need to tighten coordination between the federal government and the State of Khartoum, praising the experience of the state in involving universities and committees of the dialogue support in implementing the outcomes of the national dialogue.
Governor of the State of Khartoum, 1st Lt. Gen. Engineer Abdul Rahim Mohamed Hussein said that the national dialogue is one of the most important events after independence, stressing the commitment of his government to implement the outcomes of the national dialogue, adding that there is a monthly report submitted to the Council of Ministers of the state on the implementation of outcomes, adding that some of the outcomes were Included with the state's strategic goals, saying that the implementation of national dialogue outcomes in the state amounted to 68% until February, calling for the development of a national strategy to reduce the phenomenon of rural migration to cities and from the states to Khartoum, indicating that this phenomenon has become a concern for the state government.
---
NISS Aborts Smuggling of Big Quantities of Goods to Eritrea

Next >