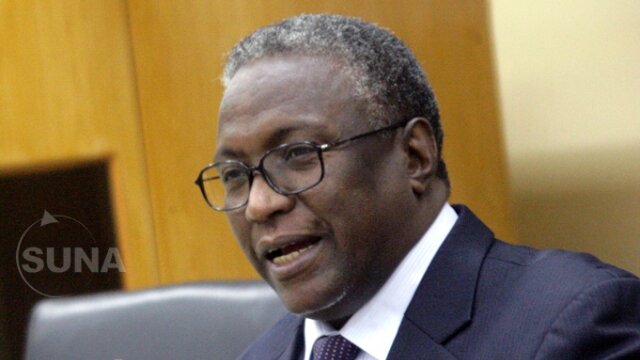 Khartoum - Vice-President Hassabo Mohamed Abdul Rahman has affirmed that the government would press ahead with the weapons collection campaign in Darfur states to
boost security and stability that have been realized there.
The Vice-President stressed that the government would continue the weapons collection program, calling on the citizens to cooperate and affirming that the government will not tolerate destabilizing the security of the citizens.
The Vice-President concluded a visit to Abu-Karinka Locality, East Darfur State, accompanied by Governor of the State Annas Omer, Minister of Animal Resources Bushara Gumaa, State Minister at the Ministry of Defense Gen. Ali Mohamed Salim,  Rapporteur of the Weapons Collection Committee Gen. Mohamed Abdallah Al Nou and Second Commander of Rapid Support Forces Maj. Gen. Abdul-Rahim Hamdan Dagalo.
During the visit, the Vice President laid the foundation stone for Human Development College of Al Dain University at Abu-Karinka area, a branch for Savings and Social Development Bank, Al Bashir School and Salah Wanasi Center.
---
Investment Ministry: We are Keen on Establishing Distinguished...

Ghandour Denies Discussion of World Bank Involvement on GERD

Next >