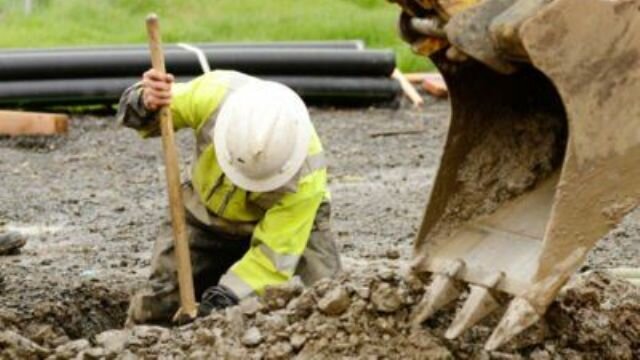 (Sky News): Hundreds of jobs are at risk this weekend as Hewden, one of the UK's biggest heavy machinery rental firms
, teeters on the brink of collapse following a sharp deterioration in trading conditions.
Sky News has learnt that Hewden's owner has lined up the professional services firm EY to act as administrator to the Manchester-based company.
An announcement is expected to be made about EY's appointment in the early part of next week, according to insiders.
Hewden's failure, which would come after a frantic search for new financial backers in recent weeks, will fuel the debate about the impact of the EU referendum result on British industry.
In a statement last month, the company, which was established in 1961 and employs around 750 people, said it was confident that it could find new investors.
Sources said, however, that talks with possible backers including Alchemy Partners had so far proved fruitless.
"Hewden has been impacted by market uncertainty following the vote to leave the EU. The vote has adversely affected a number of large construction and capital investment projects," Hewden said three weeks ago.
"The company is in constructive dialogue with stakeholders to resolve the situation in a consensual manner and is optimistic that a positive solution will be found.
"The company is working with its advisers Deloitte to reach agreement with lenders on an extension of its debt facilities, whilst also testing market appetite for a sale of the business."
Hewden rents machinery such as cranes, excavators and power generation tools to construction sites across the UK.
Among the brands it supplies to customers is machinery made by JCB, which has been a vocal supporter of the UK's departure from the European Union.
JCB resigned its membership of the pro-EU CBI this year because of their divergent opinions about the issue, and recently hailed a £35m order for 1,200 machines from a single UK customer.
Hewden was bought by the investment firm Sun Capital Partners in 2010, and has close to £200m of outstanding borrowings.
It lost more than £16m in 2014 - the last year for which accounts are available at Companies House.
Sources said this weekend said there was still some hope that a solvent solution could yet be found for the business, or that a buyer may be found after it enters administration.
Hewden's defined benefit pension scheme is in the middle of a triennial valuation, with one insider saying it was "inevitable" that a previous surplus would now have turned into a deficit.
The Pension Protection Fund, an industry-funded lifeboat, is understood to have been placed on alert to absorb the Hewden scheme.
Hewden could not be reached for comment, while Sun Capital Partners, EY and Deloitte all declined to comment.
---
Glencore Seeks $550m to Raise Stakes in Kurdish Oil Game

Sri Lanka Stabilising after Bailout: IMF

Next >