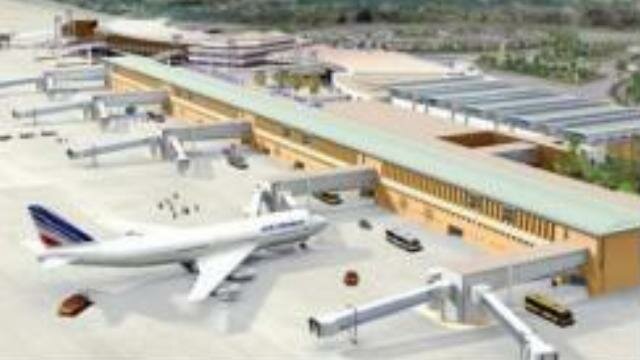 Dar es Salaam (allAfrica) — Tanzania is on the right economic development track if a string is recent positive reports is anything to go by.
Just last week, the National Bureau of Statistics (NBS) said the economy grew by an impressive 7.9 per cent in the second quarter of the current calendar year. This is an improvement of 2.1 percentage points on the 5.8 per cent growth recorded during a similar period last year.
The NBS data coincided with a World Bank (WB) report, which also painted a bullish outlook of Tanzania's economy, saying that while many countries in Africa were experiencing a sharp slowdown, some - including Tanzania, Ethiopia and Rwanda - had continued to post annual average growth rates of over 6 per cent. And now a new report shows that Tanzania is not only the second fastest growing economy in Africa (after Cote d'Ivoire) but is also one of Africa's top ten destinations of foreign direct investment (FDI).
The country saw the setting up of 20 FDI projects last year, according to the Africa Investment Report 2016. Tanzania and a few other countries on the continent are doing well despite the fact that FDI into Africa dropped by 24 per cent to $66.5 billion in 2015 from $87 billion in 2014.
"That is not to say the region is in freefall. While some larger economies are struggling - disproportionately dragging down regional averages - smaller players such as Côte d'Ivoire, Tanzania and Senegal are stable and growing at a steady clip," the editor of This is Africa, Ms Adrienne Klasa , says in the report.
The report examines Africa's macroeconomic trends, top investing companies on the continent by capital and sector breakdown of FDI into Africa by project number.
According to the report, South Africa was the largest recipient of FDI projects on the continent last year when it bagged a total of 118 projects.
Kenya, Morocco, Egypt, Nigeria and Ghana came second, third, fourth, fifth and sixth with 85, 71, 59, 51 and 40 projects, respectively.
Neighbouring Mozambique is also becoming a competitive FDI destination, the report shows, taking seventh spot with a total of 29 projects registered last year, while Ethiopia and Côte d'Ivoire placed eighth and ninth with 27 and 26 projects, respectively. Like Tanzania, Uganda also registered 20 projects.
On a negative note, however, Tanzania is not among Africa's top ten countries by capital investment.
The top ten Africa FDI destinations by capital investment in 2015 were Egypt ($14.5 billion), Nigeria ($8.6 billion), Mozambique ($5.1 billion), South Africa ($4.7 billion), Morocco ($4.5 billion), Côte d'Ivoire ($3.5 billion), Angola ($2.7 billion), Kenya ($2.4 billion), Senegal ($1.9 billion) and Cameroon ($1.8 billion).
It is, however, hoped that Tanzania will squeeze its way into the top ten in the coming years at the country embarks on its ambitious industrialisation drive that will see foreign developers inject billions of dollars into such undertakings as the Mchuchuma coal and Liganga iron ore projects as well as the construction of a standard gauge railway line, among others.
---
Putin's Brother Died in Siege of Leningrad, which Bears Striking...

Next >