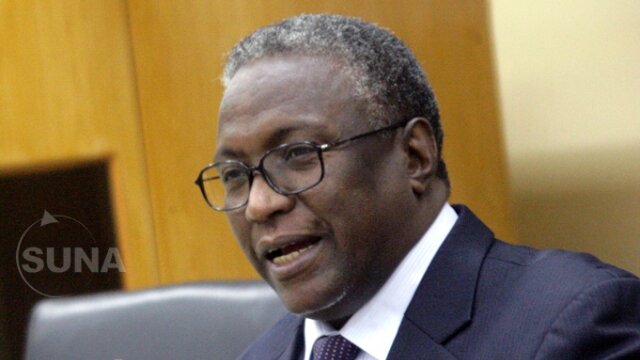 Khartoum - Vice-President of the Republic, Hassabo Mohamed Abdul Rahman inaugurated, here Saturday, Al-Faisal Optical Foundation, in the presence of the former VP, Ali
Osman Mohamed Taha, Minister of Social Development, Dr. Amal Al-Bili, representative of the Governor of Khartoum State and a group of state ministers, with the participation of German and Italian ambassador and a group of representatives of international companies.
VP praised the partnership between the public sector and the private one, stressing the importance of care of eye diseases, calling on citizens to collect weapons and care of eyes, stressing that the government has gone a long way in collecting weapons and found the response and understanding of citizens, praising the Sudanese cadres, expressing his hope that the sanctions would be lifted on Sudan to start development in all fields.
Minister of Health in Khartoum State, Professor Mamoun Humaida said that his ministry hails this partnership with the private sector, thanking Al-Faisal Optical Foundation, as well as the social and voluntary effort in the field of eye care, which greatly reduced eye diseases.
At the end of the ceremony the foundation honored the VP, representative of the State of Khartoum, Minister of Health and Ali Osman Mohamed Taha.
Al-Faisal Optical Foundation is one of the extensions of Al Faisal Eye Center, one of the successful models of smart partnerships and the first institution in Sudan to provide integrated services to the public, and it is the first national private enterprise in the country to keep pace with the global development in the field of optics in the country.
---
Cooperation between BADEA UNIDO and World FZO

Next >