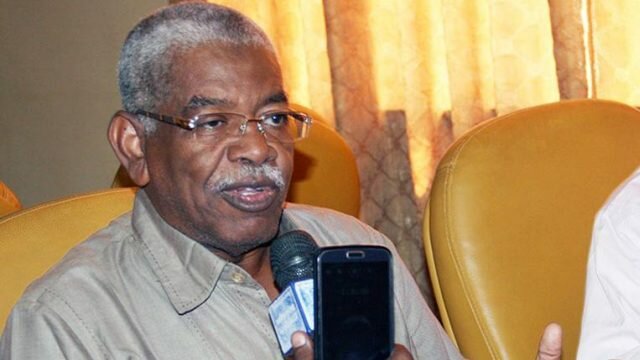 Khartoum – Ministry of Minerals completed arrangements to host Sudan International Mining Business Forum and Exhibition which will take place during the period from
26th-28th March 2018 at the Friendship Hall.
Minister of Minerals, Professor Hashim Ali Salim, affirmed the completion of arrangements to host forum.
Addressing the press conference held yesterday 13th March 2018 at the ministry of minerals, the Minister pointed out that 100 local and international companies will participate, 70 are international companies, while 30 are Sudanese companies.
International companies include several countries e.g. Russia, Turkey, Australia, Saudi Arabia, Canada, Morocco, South Africa, Egypt, US, India, and the United Arab Emirates.
Minister of Minerals explained that the forum aims at enhancing the bilateral relations between Sudan and those companies participating in the third exhibition, along with cementing real joint benefit; in addition to highlighting on investment act in Sudan which was amended to be more attractive for foreign investments. He underlined the importance of the post lifting sanctions era, and what is expected from Sudan in the mining sector.  He invited the companies to invest in mining services, noting to the importance of mining sector in the economy of Sudan.
He said that this forum is an opportunity to recognize Sudan's great potentials and resources, adding that there are 40 minerals were discovered in Sudan, but only 13 minerals were exploited. He stressed on exporting Gold only, pointing out to the indigenization of minerals industry. He called for exerting more efforts to complete this process and to benefit from the experiences of those companies; in addition to training and capacity building in the field of mining.
He called on the mass media to reflect strongly the positive image of Sudan in the fields of mining and tourism and the other potentials.
Dr. Mohamed Abu Fatima, General Director of the Geological Research Authority of Sudan (GRAS), explained the importance of Sudan International Mining Business Forum to organize Sudan for third time in a new shape after lifting of sanctions. He pointed to meetings held with those companies participating in the forum. He said that this forum will be an opportunity to Sudan to present its potentials and to attract investors to come to Sudan.  
Meanwhile, Shariq Abdulhai, Managing Director of VALIANT, Business Media, expressed his great pleasure to take part in this forum for the third time in the forum, pointing to the importance of this forum after lifting of US sanctions in last October 2017. He explained that Sudanese mining sector is so important pointing to the huge number of companies they had invited to participate in the exhibition, adding that those companies came from different continents all over the world.
He expressed optimism to cooperate with the government of Sudan in the field of minerals industry, describing Sudan as a new market for those companies.
---
UAE Plays Key Role in Sudan Economy with Investments Exceeding AED28...

Next >