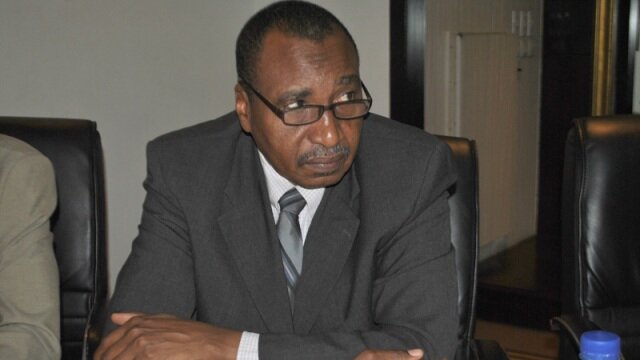 Khartoum – Sudan is hosting the Regional Forum on Smart Agriculture under the auspices of the Presidency the forum. The forum main organizers are the Arab Organization
for Agricultural Development (AOAD), ministries of agriculture and forests, Information, Information Technology and title the first step towards a bright future for smart and sustainable agriculture, in the period from 24th-26th September 2018, at the Friendship Hall in Khartoum.
Professor Ibrahim Adam Al-Dikhairi Director General of the AOAD declared the completion of the final arrangements for the Forum that will kicks-off today with a participation of 12 Arab countries, agricultural experts and companies. He addressed SUNA forum on Thursday 20th September 2018 and explained that the forum aims to open a dialogue on the new technological orientations in the agricultural field through confirming the role of information and communication technology. 
To fill the food gap through using the internet of things; particularly the new technological orientations and internet services to appreciate the role of the smart   agriculture. He shed light on the importance of using the developed technologies and the Internet of things in agriculture as an international trend and pointed to the experiences of other countries in this field.
Al-Dikhairi considered the forum as support to the initiative of President al Bashir for food security in the Arab World. He pointed to that the forum will discuss many scientific working papers , specialized workshops, national, regional and international exhibitions at the sideline of the forum, beside business –to business meeting .
Osman Nahar Osman State Minister at the Ministry of Agriculture and Forests tackled the timing of the forum and pointed to the real requirements and needs of using the developed technologies.  
 In addition to its impact on the economic development beside enabling farmers to the best use of information and communication technology, and networking to exchange experiences. Also, the best practices on opportunities and challenges that technology provides for the benefit of agriculture to enhance the joint Arab work and the increase of awareness of the governments with the needs for setting national strategies depending  on technology as one of the factors of the sustainable agricultural  development.
 It also includes the work on capacity building in this field and to enhance the regional and international cooperation in the smart agriculture to coordinate with the efforts, to come out with sustainable solutions for the future of the agricultural sector.
It worth mentioning that, Prof Ibrahim Adam Al-Dikhairi, General Director of the Arab Organization for Agricultural Development AOAD, signed in Cairo- Egypt, Memorandum of Understanding (MoU), with Engineer Mohamed Abu Omer, the Secretary General of the Arab Organization for Communication Information Technology (AOCIT) to organize this regional forum on smart agriculture in Khartoum. 
---