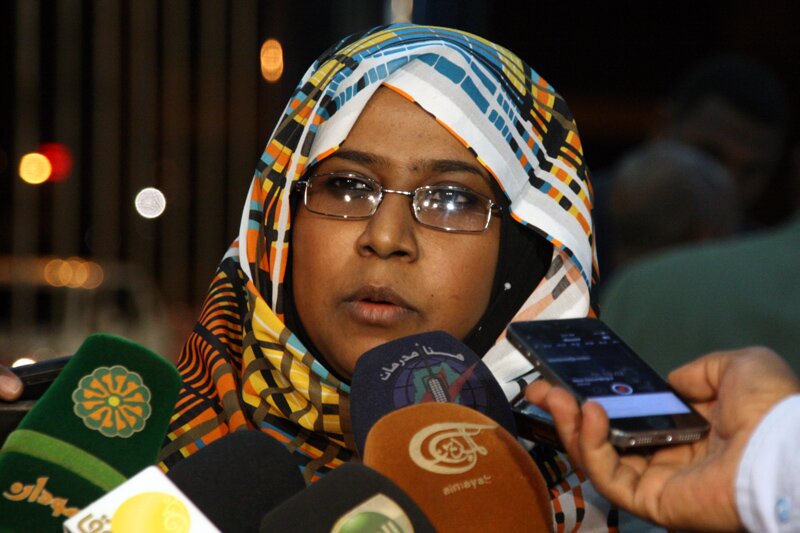 Khartoum - Sudan affirmed the continuation of the international partnership with all countries to achieve the goals of sustainable development, which necessitates the
strengthening of partnerships between countries.
Minister of Social Security and Development, Mashair Al-Dawalab said that international partnership has been one of the weakest in the goals of sustainable development, but now it has started strongly, especially with Italy.
Addressing the inauguration ceremony of Tadmeen (Inclusion) Project implemented by the Italian Cooperation Agency (AICA) in cooperation with the Ministry of Social Security and Development, the minister affirmed the commitment of the government to strengthen partnership on the horizontal and vertical level and coordination with other institutions, indicating that Sudan has had a great impact on countries in the field of sustainable development, welcoming the partnership with the Italian government and its contributions in the field of vulnerable sectors and the development of rural communities and achieve successes in various fields, noting that Italy was one of the fastest-responding countries to the subject of international partnership.
Minister of International Cooperation, Idris Suleiman said that Italy has been present in all areas of Sudan through its various development projects, expressing his hope that this cooperation will continue in the fields of health, education, community stability, social welfare and water.
The Italian Ambassador to Khartoum Fabrizio Lobasso said that his government is happy with this cooperation with Sudan, stressing that Italy is working in Sudan to implement various and active projects in the community, pointing to the cooperation they found from Sudan to implement these projects, pointing to the efforts undertaken by his country in Sudan, stressing the importance of coordination and cooperation between government institutions and Italian institutions operating in Sudan.
The Head of Office AICA Khartoum Vincenzo Racalbuto   said that the Sudanese authorities have confirmed their commitment to these projects, which encourages the agency to work in a positive manner, indicating that the  participation of two ministers from the government in this inauguration confirms the government's commitment to this project.
In Charge of women in the Italian Agency  reviewed the objectives of the Inclusion project , saying that  it is a social program aimsto develop human capital and protecting cadres to promote gender equality, empower women and help people with disabilities, and that it has started in the Red Sea and Khartoum with a value of 8.3 million euros.
---
Development Bank Sells over US$375 Million worth of Bonds to Finance...

< Prev

IGAD Invites S. Sudan Stakeholders for Consultations

Next >