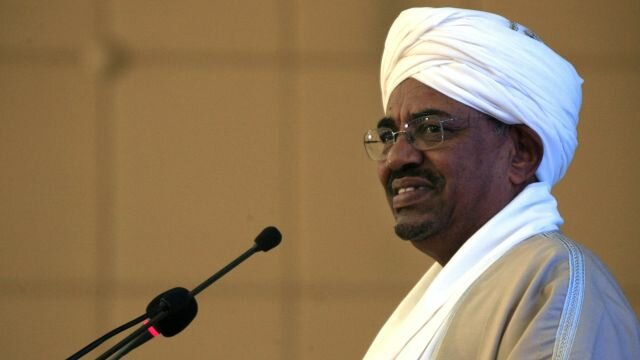 Khartoum- Sudanese President Omer Al Bashir has arrived at the Qatari capital city of Doha for a several hour visit during which he will review issues of interest to the two
countries and the region and he will extend condolences over the passing away of the former Amir of Qatar state the late Khalifa Bin Hamad Al Thani.
Al Bashir was received upon his arrival by Sheikh Tamim Bin Hamad Al Thani at the Amir Palace according to the official Qatari News Agency.
Al Bashir extended condolence and sympathy over the passing away of the father Sheikh Khalifa. During the meeting fraternal relations between the two sister countries were reviewed along with means for boosting them further.
---
Democratic Unionist Original Presents Observations on Constitutional...

President Receives Ethiopian Minister of Federal Affairs

Next >