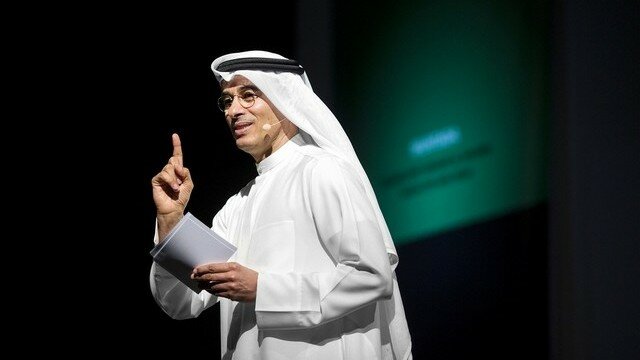 DUBAI (Reuters) - Billionaire Mohamed Alabbar, one of Dubai's most prominent businessmen, plans a phone messaging service for the Middle East that aims to compete with services such as WhatsApp.?Alabbar, who made his fortune as the chairman of Dubai's largest listed property developer, Emaar Properties, has been moving into other areas, in particular technology.?Asked on the sidelines of a conference in Dubai on Tuesday if he was considering launching a messaging app akin to WhatsApp, Alabbar replied:?"Yes, soon," adding "it's regional" when asked if the service would be designed for an Arabic-speaking audience.?
He declined to give any further details.?Mobile phone penetration in the Gulf region is among the highest in the world, with Kuwait, Saudi Arabia and the United Arab Emirates in the top seven globally with rates near to the equivalent of two phones for every person.?The region is also home to a young and tech-savvy population — Saudi Arabia is one of the top consumers of YouTube videos — but there is comparatively-little Arabic-language online content.?Alabbar was behind the investment firms which in July bought out founder Fadi Ghandour's stake in logistics firm Aramex , with a source at the time saying this was part of a strategy to build an e-commerce platform for the Arab world.
And in April, he took a 4 percent stake in online fashion retailer Yoox Net-A-Porter.
---
OPEC Officials yet to Agree on How to Implement Supply Cut

Next >