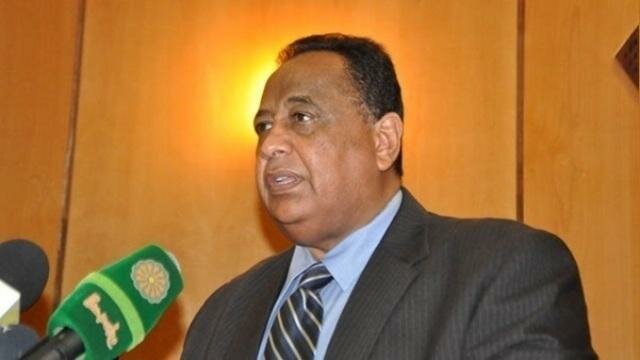 Khartoum - Sudan's relations with the US are positively improving, Sudanese Minister of Foreign Ibrahim Ghandour has said.

Ghandour added that his government would continue dialogue with the US side until the latter eventually lift its unilateral economic sanctions on Sudan.
He announced that Washington demonstrated readiness ease procedures regarding humanitarian aspect and cooperation.
"It is a very important step for banking transaction after a long period of concern by many banks to deal with Sudan," Ghandour said in a reference the recent US move to left sanctions on banking transactions with Sudan. 
He described the lifting of embargo on banks as a culmination of continuous dialogue between the two sides at different levels in New York, involving many Sudanese and American parties.
Separately, Gandour noted that Sudan does not need to be reminded of supporting South Sudanese citizens, knowing that the country is a major player and a member of IGAD and integral part of peace in South Sudan.
"Sudan is working for pacifying South Sudan as political stability is crucial for peace in both countries," he acknowledged.
---
NCP: New Government Will Be Announced Early February

Failure of Government and SPLM-N Talks over Humanitarian Access

Next >