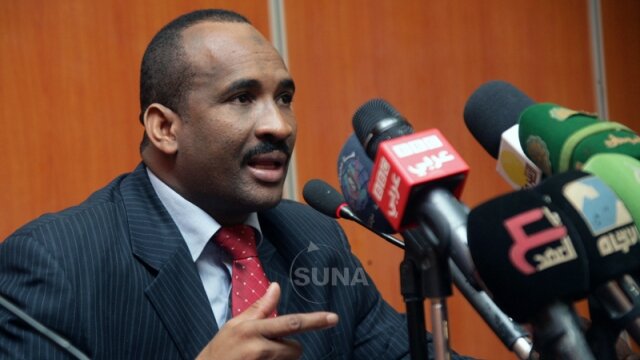 Damazin (SUNA) - State Minister for Information, Yassir Yousif, accompanied by Undersecretary of Ministry of Information, Yassir Khidir and a number of leaders of media corporations arrived in Damazin, capital of Blue Nile State Saturday to get acquainted with overall situations in the State.
The delegation visited Gaisan Locality, where they were informed on the progress of work at Tamad Bridge, which links Gaisan with the State capital, Damazin.
Afterwards the State Minister visited Um-Al-Haj Farm at Village (8).
The media delegation also visited Jebel Kalgo, Bao Locality, which was liberated by the Armed Forces from rebels and where the delegation was received by the Commissioner of Bao, Al-Bedawi Hussein and Commander of Kalgo Sector, Cl. Mahir Hassan, who affirmed the calmness of the security situations in the area.
---
Al-Mahdi Reviews with Desalegn Development of Conditions in Sudan &...

Sudan Describes UN Human Rights Council's Resolution as "Victory"

Next >