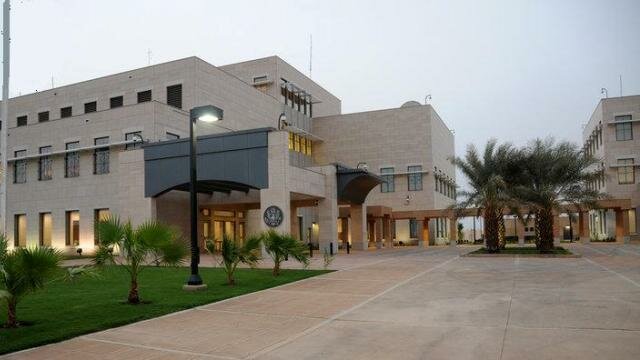 Khartoum - The Sudanese government has downplayed the statement issued by the US Embassy in Khartoum yesterday on extending the unilateral sanctions imposed on
Sudan.
The Sudanese Ministry of Foreign affairs has described the move as an annual routine measure  despite its adverse impacts   on humanitarian conditions in Sudan  in violation of the international norms  and the rules of the international humanitarian law , the Ministry affirms Sudan's going  ahead with the process of the high level  dialogue which is ongoing between the two sides  up to its end and evaluating its  influence on the vision of the two countries  towards normalizing their relations in all spheres.
In a related development the Sudanese Embassy in Washington has issued a statement responding to  renewal of the unjust sanctions imposed on Sudan  by the American administration for another year.
The statement said establishing these sanctions on the claims of threatening the American national security is in contradiction with the statement issued recently by the US state Department acknowledging the vital role played by Sudan in combating terrorism in the region.
The statement has also affirmed that the Unilateral  American sanctions is a blatant violation of human rights  a matter which prompted the United States to appoint a special rapporteur for the sanctions who issued a number of reports indicating the bad effects of these sanctions on human rights conditions in Sudan and other countries.
The American President has renewed on Monday the sanctions imposed on Sudan for a period of one year, saying that the policies and practices of the Sudanese government are still posing a threat on the national security of the United States of America and its external policies.
According to the US state Department the decision is a technical and part of annual routine operation and will not affect the ability of the President to mitigate the sanctions any time in the future
The US state Department has noted last September that combating terrorism represents an important target for the United States of America and pledged to engage with Sudan government on protecting human rights, resolving internal conflicts, tackling humanitarian needs, improving regional stability, political freedoms, and accountability.