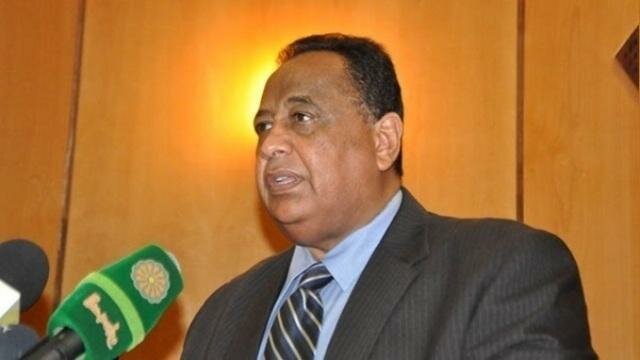 Khartoum - The Ministry of Foreign Affairs has announced acknowledging the principle of reciprocity with the state of Egypt, and implementing all the procedures
implemented by Cairo towards Sudanese citizens, including banning the Egyptian citizens and journalists from entering Sudan or restricting their entry.
The Ministry has announced a deal awaiting to be reached by the two ministries of foreign affairs of the two countries for resolving the problems of cooperating with the citizens of both countries in the other country particularly the issues of consulate nature.
The Minister of Foreign Affairs, Prof. Ibrahim Ghandour said, in a briefing before the parliament yesterday that Sudan has decided to deal reciprocally with the state of Egypt, and go ahead with this plan.  He stressed his country's rejection of returning Sudanese nationals from Cairo air port by the Egyptian authorities in reference to an Egyptian move banning the entry of a number of journalists and deporting them to Sudan amid tightened security measures.
He elaborated that "deporting a citizen means that we will return the last Egyptian citizen, and imposing any fines on the Sudanese nationals in Egypt means dealing reciprocally here '
 Ghandour has disclosed a telephone call by the Egyptian Foreign affairs Minister Samih Shukri demanding settling of the outstanding files between the two countries and ending the crisis
Ghandour noted that  he is awaiting a message from his Egyptian counterpart to  specify the points on which the two parties are supposed to agree in writing  with regards to dealing with the Sudanese and Egyptian citizens in the two countries.
He stressed that Sudan not desiring to return Sudan and Egypt cooperation relation back to the conditions of relations in the nineties of last century.
He deemed that Egypt step of deporting Sudanese citizens from Cairo airport has almost restored the relations of the two countries to square one.
With regards to the issue of banning the Sudanese citizens from entering Egypt, Ghandour has affirmed that they have sent query to the Egyptian side about the move, and demanded providing them with the list of the prohibited journalists to exchange lists with each other considering that Khartoum will lay down a similar list
In another development Ghandour has disclosed the meeting of joint political and security committee for the two states and South Sudan on the eighth and ninth of the current month. He stressed that the Sudanese government has no other option than dealing politically with Juba and negotiation for solving the outstanding issues related to border issues, and support of armed movements, and determining the buffer zone and zero arms region. 
---