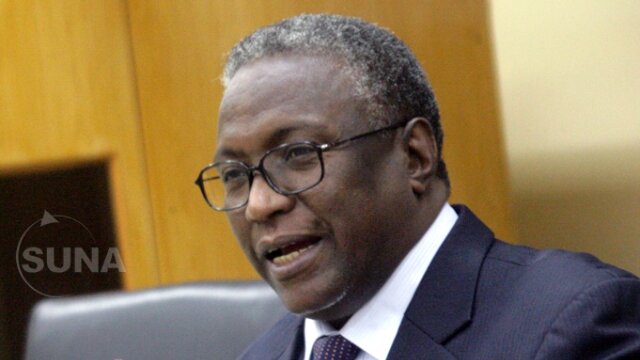 Khartoum - Vice President of the Republic, Hassabo Mohamed Abdul Rahman praised the efforts of the Ministry of Communications and Information Technology that enabled
the Sudanese people to keep with of the rapid and daily developments in the telecom sector and information technology.
VP stressed the need that the states and federal ministries and various institutions of the state to provide the content needed to project of the states information system, and applications on the national network of information and computing procedures, directing to prepare an urgent report showing the position and the level of the various bodies in response to the project, which will represent the most important standard of performance evaluation of officials.
During his visit to the Ministry of Communications and Information Technology yesterday, VP directed to form cyber-crimes court and that the competent authorities to work on the training of judges, prosecutors and police forces on ways of combating the said crimes, in addition to a clear plan for the resettlement of the software industry and encourage the private sector in order to achieve self-sufficiency and bridging the country's needs by 2020 by taking advantage of the lifting of economic sanctions.
He stressed the need to develop the necessary treatments to curb the immigration of cadres working in the sector and open up more opportunities for training at home and abroad.
For their part, the ministers and state ministers at  social and cultural development sector praised the efforts and achievements of the Ministry of Communications and Information Technology and its role in achieving the aspirations of the Sudanese people and support the national economy.
---