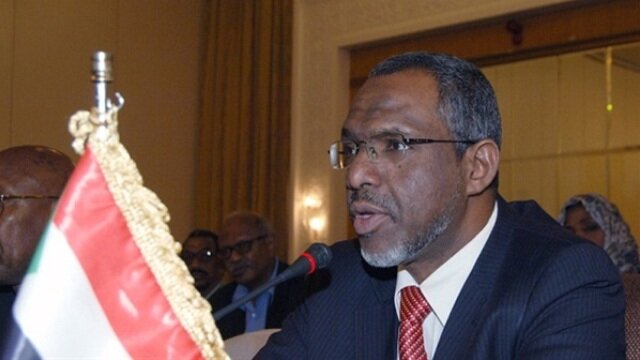 Khartoum - The Council of Ministers has disclosed that new policies on imports and exports, prices and agriculture would be announced during the coming days.
National Prime Minister and Minister of Finance Mutaz Musa affirmed yesterday keenness of the government on ensuring strategic reserve of wheat to guarantee supply of flour for bread, disclosing that he would visit Kassala and Red Sea States today to get assured on the wheat reserve in Port Sudan, which amounts to 400,000 tons, which would meet the needs of the country for coming months.
State Minister at the Council of Ministers Hatim Hassan Bakheit, on his part, said in a press statement after a meeting by the Prime Minister with owners of flour mills at the Agricultural Bank yesterday that the meeting aimed at getting assured on the strategic reserve of wheat, indicating that agreement has been reached on a formula for dealing between the government and the owners of flour mills on the supply of wheat and flour.
He pointed out that the meeting showed existence of wheat reserve amounting to half a million tons that is enough for meeting the needs of the country for a long period.
The State Minister said the government is determined to have a reserve of locally produced wheat that is enough for meeting the needs of the country for three months.
Prime Minister Mutaz Musa, accompanied by the Governor of Central Bank of Sudan and State Ministers at the Council of Ministers and the Ministry of Finance, paid a visit to the Agricultural Bank to be assured on the supply of wheat flour.
He said the visit also aimed at making preparations for the meeting of the Council of Minister, which would be held in Medani town, capital of Gezira State, to discuss preparations for the coming agricultural season besides getting acquainted with the successful experience of meat production and exports at Wad Balal area.
---