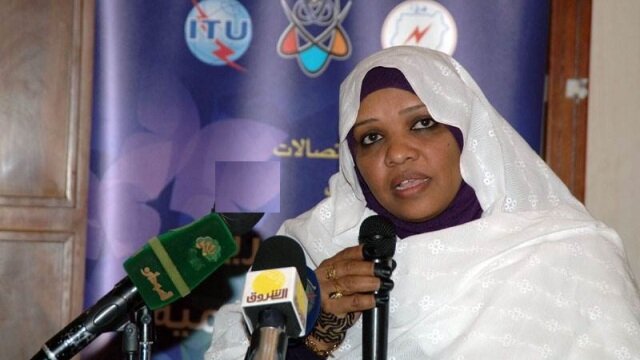 Khartoum - Ministry of Communications handed the government of South Kordofan the reports on the implementation of telecommunications and information technology
projects and future plans programmed for the expansion and improvement of services in the state.
Minister of Communications and Information Technology,  Dr Tahani Abdullah Attiya stressed that the South  Kordofan State has the priority in the improvement of the sector services, in support of efforts to enhance security and stability and development and facilitate the lives of citizens.
The minister directed, during her meeting with governor of the state, Ahmed Ibrahim Mofadil directed the concerned bodies in the ministry to visit the state capital, Kadugli to stand on the situation and needs of communications and information technology in the state and work with companies to address them, particularly the quality of communication services and expansion of its spread and linking institutions to the national network of information.
For his part, the governor stressed the importance of telecommunications services in strengthening the efforts of the state government in establishing security, stability and development and strengthening the social fabric, praising the good services provided by MTN companyto the state's man, expressing his hope that the rest of the telecom companies follow suit in quality of services.
---