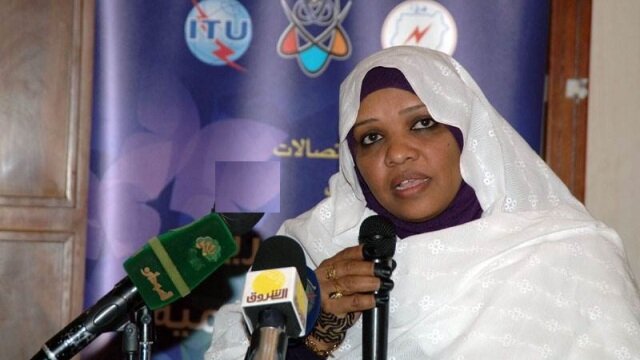 Khartoum - Minister of Communications and Information Technology   Dr. Tahani Abdullah Attiyah
welcomed the decision of the US Treasury Department to authorize the financing of all exports of agricultural and medical products and equipment to Sudan.
The meeting of the Minister Council, which was held yesterday, praised the report of the US State Department, which praised the efforts of Sudan in combating human trafficking, pointing out that the US steps are a normal sequence of events and appreciation of Sudan's efforts to deal with various files, expressing her hope that these steps towards Sudan continue and be completed by lifting the name Sudan from the list of states sponsoring terrorism.
The Minister directed the follow-up mechanism of the recommendations of the specialized teams on measures after the lifting of the economic sanctions on Sudan in the ICT sector by working on ways to benefit from the US decisions to move forward in minimizing the effects of the sanctions imposed on the country by the United States of America, and to benefit from the opening of bank transfers in the development of the sector.
The meeting also discussed a number of issues, top of which a report by the State Minister on the arrangements for organizing telecom and information technology conference and exhibition 2018, besides a report on the arrangements for announcing the winners of the Minister of Communication Award for Government Innovation.
---