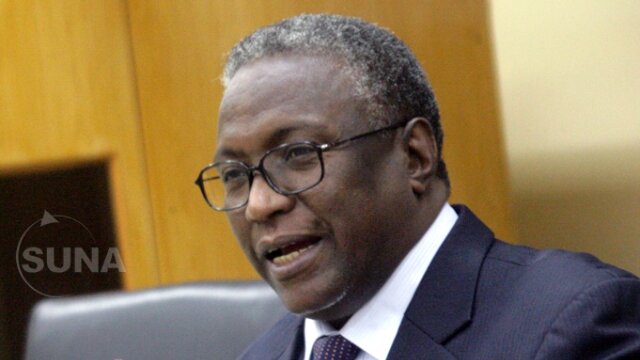 Khartoum - Vice President of the Republic, Hassabo Mohamed Abdul Rahman confirmed the success of the first phase of the weapons collection campaign, pointing out that
it has achieved great successes.
 Addressing the annual conference of the People's and Community Police, Hassabo stressed the need to collect weapons during the second stage, using accurate information as the basic project for imposing the prestige of the state, achieving justice, eliminating injustice and rule of law, pointing out that Sudan is witnessing high stability rates and seeks greater stability, adding, "Arms is the greatest threat to national and social security and the cause of tribal conflict and trafficking in human beings and drugs." He praised the popular police and its contribution in the collecting weapons and working to combat the threats of community security, drugs, smuggling and strengthening unity, praising the popular police, calling for the importance of focusing on capacity building, training and discussing the development of crime, pointing to the importance of developing projects of the Popular Police to lead the community and achieve the concept national security and its strengthening among citizens.
For his part, Minister of Interior, Lt. Gen. (Police) Hamid Manan said that this conference reflects the great role played by the People's Police, which has become a pillar of the state in the case of peace and war, while the Director of the General Directorate of People's and Community Police, Major General Dr. Shazali Mohamed Saeed affirmed to continue in supporting weapon collection and addressing the threats to community security through security and self-insurance projects and securing the agricultural season.
The General Coordinator of the People's and Community Police, Yousif Bashir Khalid said that the Popular and Community Police is a humanitarian experience and a security awakening that has succeeded in taking its place in society, stressing their keenness to continue partnerships and integration of official and popular efforts to achieve security..
---