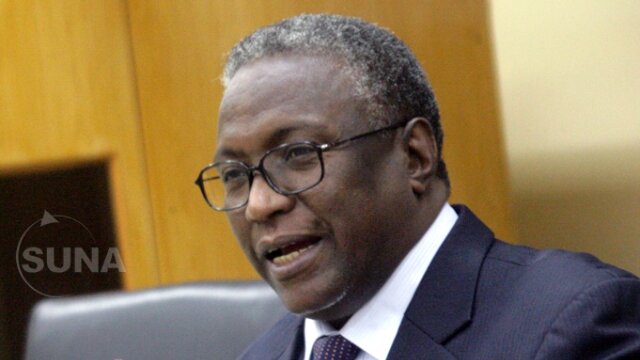 Khartoum - Vice President of the Republic, Chairman of the High Committee for Celebrating Independence Day Hassabo Mohamed Abdul Rahman
was reassured on the progress of arrangements for this year's celebrations.
Hassabo was reassured while chairing yesterday the High Committee at the Republican Palace in the presence of a big number of media outlets representatives, newspapers editors-in-chief, directors of Radios and channels as well as the Manager of Sudan News Agency SUNA.
Minister of Information, Deputy Prime Minister Ahmed Bilal Osman said in a press statement that the committee was acquainted with the recent arrangements for Independence Day celebrations with the new contents of this year and applying them downward to the forum.
He said the meeting was reassured on the progress of the  special preparations as this work carries a lot of contents represented in stability and peace, forming the national accord government which came in conformity with the outcomes of the national dialogue along with the country outward looking policy toward the Arab and African vicinity  and the world countries
Bilal further affirmed that the celebration this year will be different from the preceding ones noting that at one minute to twelve pm lights will be put off ushering the time of Independence Day not the New Year eve even though the celebration coincided with the New Year eve.
---